12 August 2008 | Miscellany | 54 Comments
Sometimes making lists at the beginning of a day is good because it helps me stay "organized." This is different from being "organizized," a variety of organizedness broadcast by terminally frazzled people (hence, in my theory at least, the extra z). These are the same people who, when you ask how they are, respond "I'm not sure, this is only my third cup of coffee." Or they may say, "Grunt. Coffee. Then answer." Either way, FUCKING HILARIOUS. They also have an heavily-Xeroxed piece of paper somewhere near their workspace that says in an all-cap serif font (or possibly Comic Sans) "I CAN ONLY HELP ONE PERSON A DAY. I'M SORRY, YOU ARE NOT THAT PERSON." I would like all of those people to be carried away by giant prehistoric birds who somehow became trapped in amber and were re-awakened in present day with a hunger for the flesh of people who are organizized. However, I still sometimes like to-do lists. But even more than that, I like done lists. These are the lists that make your day feel fuller. Usually, you'll get home from wherever you spent your day and your spouse/partner/RealDoll will say "how was work?" And you'll likely say, "nothing." Or "Maloney was a class-A prick today." Or "Jenkins asked me if I had the report ready for him, and thanks to a recent switch to Right Guard Clinical Protection, that report was nestled comfortably in my titanium briefcase, and for once not suffocating under the four extra blue shirts I have to bring to work every day as backups for when I sweat through the original blue shirt as an inevitable result of the pressure-cooker job I have that does nothing to help my profuse sweating problem." But more than likely, it'll be a variation on "nothing." See, this is why you need a done list. Let's say you were me. And you're still at work, but when you do get home, one of your wives will say, "how was work?" And you'll look at the done list, and you'll regale her with all the wonderful and dynamic things you did at work. Here's mine.
1. Drank coffee named after an "eclectic community whose character is defined by hip cafes, neighborhood restaurants and tree-lined streets filled with Victorian brownstones, townhouses and young middle-class couples pushing double-wide baby strollers." Gross. The coffee itself is great, though.
2. Wrote a rap verse from the perspective of an angry Tera Patrick1
3. Ate a burrito, which was not entirely satisfying thanks to a distinct laziness on the part of the guy who made the burrito. Instead of a pleasing consistent stratification, I was met with discrete pocket of unmelted cheese, as well as one of cold salsa, both of which compromised the Taste Quotient (as standardized by scienticians) of the burrito.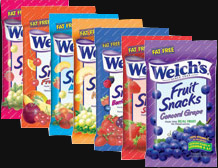 4. Ate some delicious Welch's Fruit Snacks (Raspberry and White Grape variety)
5. Had a filthy pun contests. Had many filthy pun contests.
6. Fleetingly wondered what it's like to write a "sales report."
1 While I'm not entirely proud of this, I am in the lead against my dude Justin Monroe, who wrote one from the perspective of an angry Jenna Jameson. Check it out.Warning: there is some mighty tart language involved.
54 Comments