27 July 2008 | Books, Movies | 62 Comments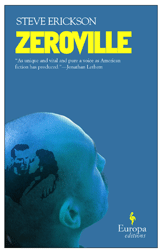 Thanks to this book, which I'm still only about a third of the way into, I've become embarrassed all over again about the movies I haven't seen—the number, the scope, and the quality. Which isn't to say I don't like good movies, but I'm for some reason more likely to glaze over in front of Constantine or Volcano than I am in front of…The English Patient. Especially Volcano. And especially, ESPECIALLY The English Patient. Okay, bad example. But I've only seen, for example, 30 of the AFI's 100 Greatest Movies. Which is sad.
The thing is, I know it's sad. And over the past couple of years I've made some decent headway, especially through late-'60s and '70s stuff. Alan J. Pakula (Parallax View, Klute, All the President's Men), Don Siegel (Coogan's Bluff, Charley Varrick), Play Misty For Me, Three Days of the Condor, etc. Basically, any heisty/capery or paranoid/espionagey joint from that era has made its way to the casa, and has since been funneled into that Great Tivo/Netflix Algorithm that dictates my future viewing practices. But Steve Erickson, in using a severely maladjusted, possibly Aspbergian cineaste as his focus in Zeroville, has found the perfect vehicle to broadcast all the old-movie trivia his wife forbade him from dragging out at parties. So now it's precursor time, time to go and catch up spaghetti Westerns, Harold Hawkes joints, John Ford joints, all the red-meat selections I wrote off as Cliff Huxtable Saturday-afternoon hoagie-and-orange-soda fare. And failing that, I'll watch this clip of Marge Simpson krumping until my eyes turn into giant fried eggs.
62 Comments